E². Elegance X Excellence = Fine Writing.
E² represents my commitment.
E² is my writing business that has been serving clients, customers and employers with quality content for over 35 years. One editor stated: "Thank you for your consistently good work (and good spirit) for Pulse" (S.G., editor of World Pulse). Another client wrote: "A huge thank you for a wonderful article. Ours just came in the mail yesterday. I think you captured the essence, spirit, and traditions of Alpine beautifully which is quite impressive having never been here. Thanks for listening to us and expressing our mission so well" (G.B., Director, Alpine Camp for Boys). I offer cogent, analytical, in-depth content for businesses, NGOs and nonprofit organizations worldwide. Of course, all of this can be done remotely. Yet with my international, cross-cultural background, I am also prepared to travel in order to gain the firsthand, hands-on experience necessary to create compelling content.
For further details, go directly to my Content Writer page on this website.
I invite you to enjoy your exploration of this website. Here are some highlights: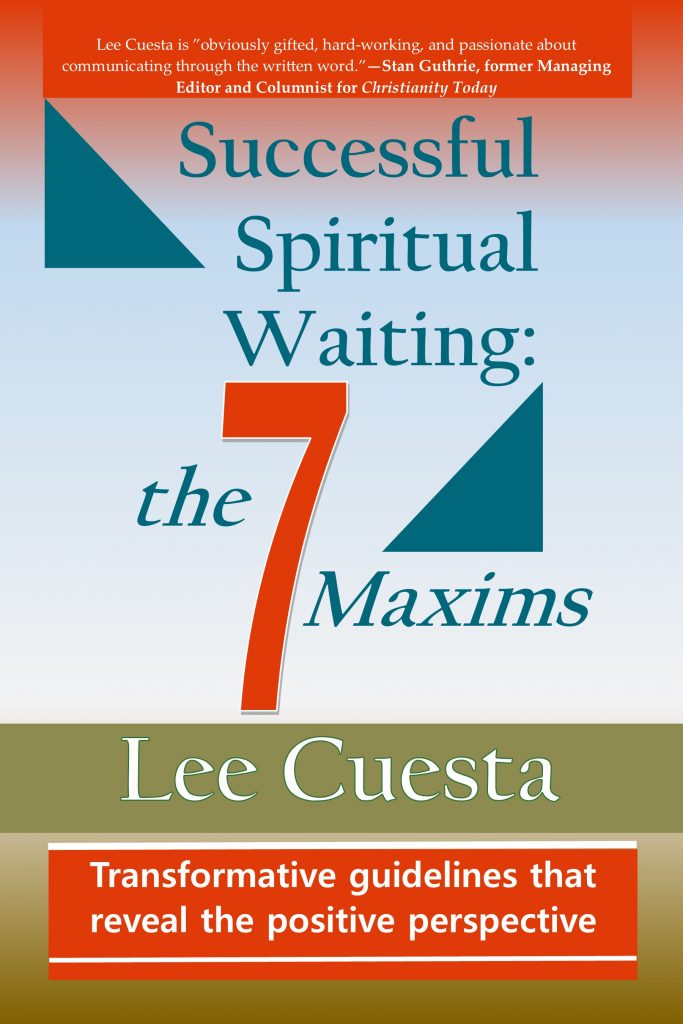 Click here to go directly to the page for my book, Successful Spiritual Waiting: the 7 Maxims.
Skip to the blog category called "Successful Spiritual Waiting: the 7 Maxims" for up-to-date information about its global distribution, book signings, a discussion guide, spiritual retreats, and more!
Seven Viking Days
"A gorgeous presentation of Viking vignettes that will interest adults as well as children."
(Midwest Book Review)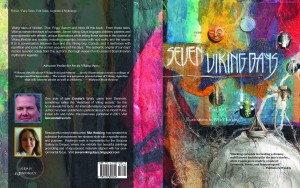 Seven Viking Days is a full-color children's picture book with truly unique, vibrant illustrations by the artist, Mia Hocking.  I am Lee Cuesta.  I'm a journalist and author, and also a grandparent and Baby Boomer.  For several years, I wanted to write a book to help children — including my grandchildren — learn the days of the week, along with their correct sequence.  When I mentioned this to a colleague, he replied that our days have names with Norse origins.  It clicked in my mind!  A conversation between a Viking boy, named Canute, and Sun, who explains to him the origin of each day's name.  I also wanted to create a book that engages not only the children, but their parents and grandparents as well.  With Mia's work, we accomplished this!
I am so grateful that I teamed up with Mia, whose style of artwork brings authenticity to the ancient Scandinavian mythology.  Entitled Seven Viking Days, this book is a treasure for grandparents and Baby Boomers like me, who love to cozy up with their child and read through a book that you both will love due to the luscious illustrations and the captivating stories.  The stories it tells reveal the authentic Norse origins of the names of our days. Of course, it's also a book for moms and dads with young children who are at the age to understand the names of the days, along with their correct sequence, which is reinforced seven times throughout the book.  Mia and I chose Infinity Publishing as our publisher.  The book is full-color interior, hardcover, 8 1/2 by 11 inches, in the traditional 32-page format for children's picture books.  We will also produce a video with Mia and me reading the book, like LeVar Burton or Mister Rogers, while the illustrations appear.  We received advance readers copies (ARC's), or galleys, for book reviews and endorsements.  The publisher will provide additional Complimentary Review Copies (CRC's) for those who request them for either book reviews or endorsements.  Here is a sample of the reviews we've already obtained:
"Hocking succeeds in creating a dreamy, multilayered backdrop for the sun's stories … while Cuesta gives readers a taste of Germanic, Norse, and Roman legend" — Publishers Weekly
"Vibrant details about Viking lives and history … lovely illustrations create a collage of images and backgrounds … The result is a gorgeous presentation of Viking vignettes that will interest adults as well as children." — Midwest Book Review
We successfully celebrated the book's Launch Party at an outdoor event sponsored by a local bookstore on the publication date (which was 10.24.15), including refreshments, decorations, costumes, balloons, and officially published books ready to sell and autograph.  Now you can enjoy Seven Viking Days together with your own grandchildren — or children!  Furthermore, we'd love this special book to be in the hands of grandparents and parents, including yourselves, throughout countries including Canada, the UK, the USA, and India.  With Seven Viking Days, along with my earlier novel, Once: Once, Lee Cuesta Enterprises and Associates has joined the ranks of the independent publishers' revolution!  Your participation on social media, along with posting your reviews at amazon.com, will help make the global marketing of this awesome book a reality!  If you choose to do so, Mia and I want to thank you very much for your partnership.
Seven Viking Days is now in its second edition, which is far superior to the first. This revised edition displays Mia Hocking's vibrant artwork in an unobstructed manner, with the illustrations and the typography on opposite, facing pages. Hence, the page count grew from 32 to over 60. Yet the price has been reduced. And it is now available in both hardcover and paperback. Skip to the blog category called Viking Days Updates for the up-to-date information about the new ISBNs, publication date, book signings, global popularity and distribution, and more.
And here is a reading of Seven Viking Days, with up-close visuals of Mia Hocking's mixed media art from the book (12 and a half minutes long).
InSite magazine:

Lee Cuesta has been a regular contributor for InSite magazine.
His article entitled "Succeeding with Baby Boomers (…Boomers' real needs and expectations may surprise you)" is published in the July/ August 2010 issue.
His following article, "Crossing Borders," was published in the September/ October 2010 issue of InSite.
Click on the magazine covers to view the actual articles.
…